Program
Yokohama Bayside Ballet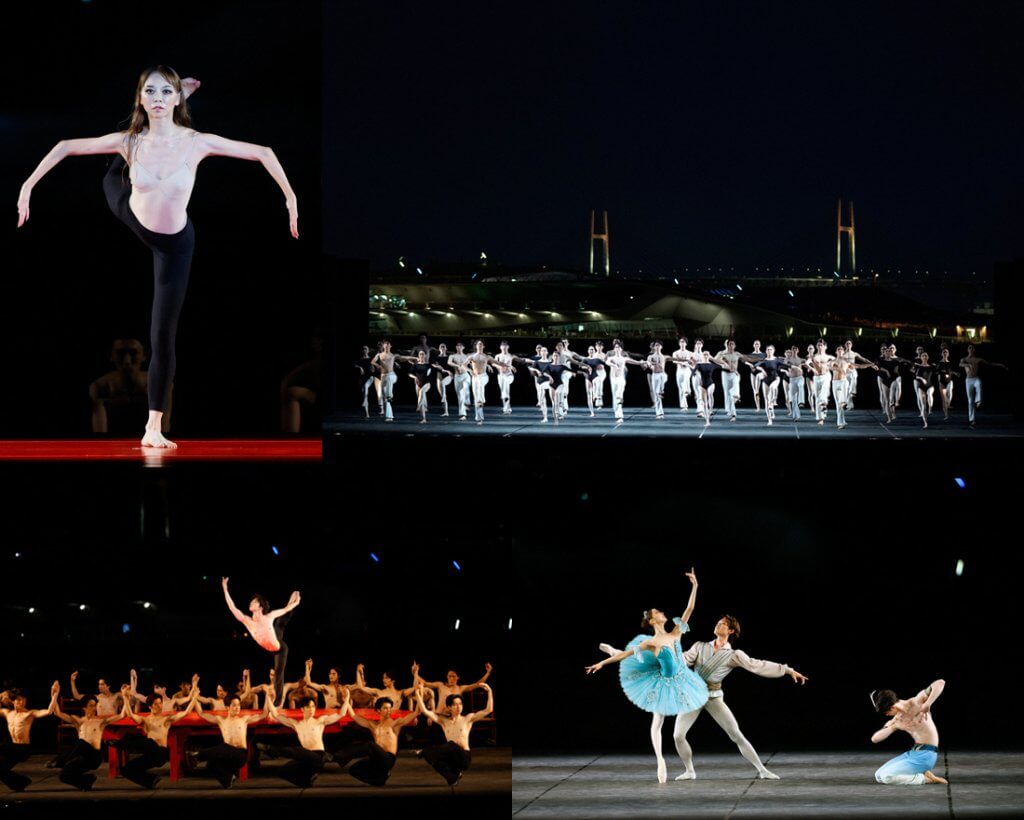 One of Dance Dance Dance @ YOKOHAMA's signature programs, Yokohama Bayside Ballet presents high quality ballet performances on a special outdoor stage with the bay and city lights as its backdrop. The 2021 show, held amidst the ongoing COVID-19 pandemic, brought the audience refreshing relief with its setting in the expansive, sea breeze-caressed space of ZOU-NO-HANA Park. Three works were performed by the Tokyo Ballet, one of the world's premier ballet companies. The first was "DANSES GRECQUES", which begins to the sound of a distant roar, making it a perfect match for the stage's use of the actual sea as a borrowed landscape. The audience was immediately captivated by the dramatic opening. Next came "Le Corsaire" Pas de Trois, a highlight that features a spectacular dance in a beach cave by the female and two male leads. The soaring lifts, dazzling spins, and other exquisite classical ballet moves electrified the audience. The final, "Bolero" as choreographed by Maurice Béjart, brought their excitement to a crescendo with the principal's mesmerizing dance on a round red table and the vivacious energy imparted by Maurice Ravel's score. Both nights closed their passionate performances to seemingly endless applause.
【Date】

2021.8.28(sat)-29(sun)

【Venue】

ZOU-NO-HANA Park

【Cast】

The Tokyo Ballet

【Program】

『DANSES GRECQUES』 Choreographer:Maurice Béjart , Music:Mikis Theodorakis
『Le Corsaire』Pas de Trois  Choreographer:Marius Petipa , Music:Riccardo Drigo
『Bolero』 Choreographer:Maurice Béjart , Music:Maurice Ravel


【The number of visitors and participants】

1,806 people

【Organization】

Yokohama Arts Festival Executive Committee
TENDRE × yurinasia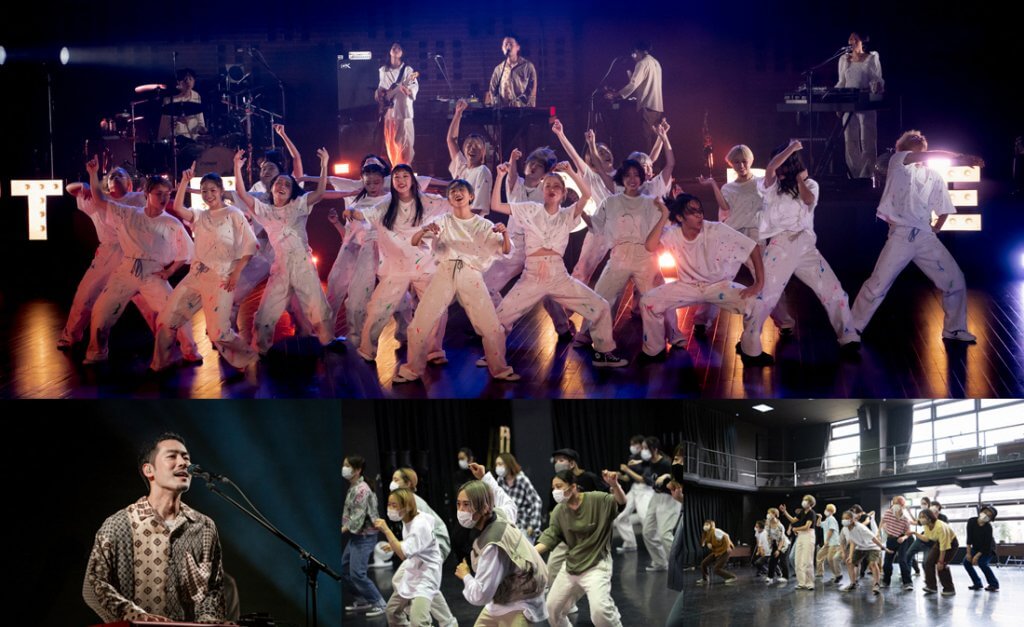 This project—an endeavor to tie together Dance Dance Dance @ YOKOHAMA and YOKOHAMA OTOMATSURI under a concept of fusion of dance and music—was spearheaded by two artists able to demonstrate the equal relationship between both realms of art. One was Taro KAWAHARA, from Yokohama, a musician who carries out a solo project dubbed TENDRE. His partner for this event was the dancer yurinasia, who first rose to prominence through videos of her artistry on social media, and whose powers of creative expression have made her a sought-after performer and choreographer for TV commercials and the music videos of many noted musicians.
Another aim of the project was to discover and nurture the next generation of talent. Nearly 100 youths across Japan answered an open call for dancers aged 18 to 25 to take part in a workshop and audition led by yurinasia. Of them, 19 were selected to perform with TENDRE and yurinasia. During the 3 months leading to the show, they engaged in creative efforts filled with the joy of dance and driven by close teamwork and communication as performers.
The performance was scheduled to be held on a special outdoor stage at ZOU-NO-HANA Park, but unfortunately it was cancelled due to rain. The dancers joined together in the third-floor hall of Yokohama Red Brick Warehouse No.1 to deliver a passionate performance that was recorded on video.
【Date】

2021.9.2(thu) Canceled due to rain

【Venue】

ZOU-NO-HANA Park

【Cast】

TENDRE
yurinasia
Taiki MATSUURA(Dr)、Shota TAKAGI(Ba)、Ryo Konishi(Sax / Synth)、AAAMYYY(Cho / Synth)
Ayane、AZUMI、cocoro、curumi.、ErikaYorozu、Hii、HINA、Hinata、hinata、Jyuri、Kazuki ISHIYAMA、konom!、Kyoichiro、MIO、Momoko、Nana、Saki、SetoKen、sion.
jABBKLAB

【Costume】

TANAKA

【Organization】

Yokohama Arts Festival Executive Committee
The Tokyo Ballet: "Swan Lake" (Bourmeister version)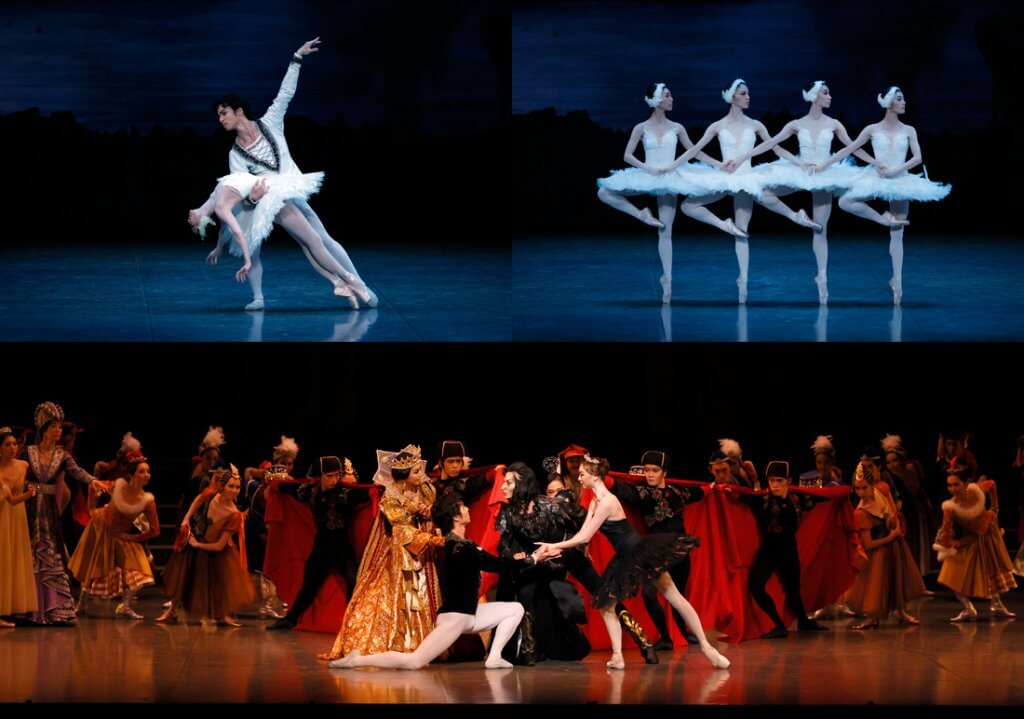 In addition to presenting innovative contemporary dance, Dance Dance Dance @ YOKOHAMA 2021 also provided opportunities to experience the world of old-school classical ballet. One of these was the Tokyo Ballet's full performance of a work synonymous with classical ballet, "Swan Lake". As an eternal masterpiece, this ballet has inspired numerous versions. The one selected for the Tokyo Ballet's repertoire is the arrangement by Vladimir Bourmeister, which has become a favorite for its clear-cut storytelling and dramatic action. Dancing to the live accompaniment of the Kanagawa Philharmonic Orchestra, the ballet dancers retold the entire tale, from the prologue depicting the transformation of the beautiful young woman Odette into a swan from a curse cast by the sorcerer Rothbart, to her falling in love with the prince, followed by despair, the showing of forgiveness, and ultimately a triumph over evil that restores her to human form. The leads were played by top principals Mizuka UENO and Dan TSUKAMOTO. As a seasoned artist, Ueno adroitly expressed both the gentle white swan and the glamorous black swan. The company's corps de ballet, considered by many to be the best in the world, delivered a flawlessly synchronized performance, and the third act's ballroom scene brought the centerpiece of Bourmeister's contributions, the frenzied character dances by the devil's minions. These and other stunning highlights drew thunderous applause.
【Date】

2021.9.4(sat)

【Venue】

Kanagawa Kenmin Hall

【Choreography】

Revised choreography: Vladimir Bourmeister
Act 2 choreography: Lev Ivanov, Alexander Gorsky(three swans)

【Cast】

Odette/Odile:Mizuka UENO
Siegfried:Dan TSUKAMOTO
Rothbart:Braulio Alvarez
Other:The Tokyo Ballet

【Orchestra】

KANAGAWA PHILHARMONIC ORCHESTRA (Conducted by Misato TOMITA)

【The number of visitors and participants】

1,292 people

【Organization】

Yokohama Arts Festival Executive Committee
International Choreography × Japanese Dancers
This program presented top Japanese dancers taking on masterpieces from brilliant choreographers of different eras, serving up first-rate performances that handily lived up to Dance Dance Dance @ YOKOHAMA 2021's theme of showcasing the "now" of dance in Japan. Kyoko WATANABE and other members of the Star Dancers Ballet pushed new boundaries with their interpretation of the legendary William Forsythe's "Steptext". A performance of "The Two Pigeons", created by Frederick Ashton, a dancer and choreographer who helped lay the foundation of British ballet, featured a lyrical collaboration between two artists appearing together for their first time— Akiko SHIMAZOE of the N. Kobayashi Ballet Theatre and Yasuo ATSUJI of the Birmingham Royal Ballet. Together with his wife and dance partner Nao SAKUMA, ATSUJI also delivered the Japan premiere of the dramatic pas de deux of "Spartacus", recently choreographed by David Bintley, one of the UK's leading creators in narrative ballet. The Tokyo Ballet principals Mizuka UENO and Dan TSUKAMOTO mesmerized the audience with their elegant rendition of the Roland Petit-choreographed "Méditation from Thaïs," while Shoko NAKAMURA showed stunning physical prowess in Maurice Béjart's "La Dame aux Camélias" . Also included was a breathtaking solo from Béjart's "M" by Shoma IKEMOTO, as well as the refined movements of Rena NARUMI and Kenta KOJIRI in "A Picture of You Falling" from cutting-edge choreographer Crystal Pite. The event closed with a surprise performance of the finale of "The Firebird" (Béjart) by all of the dancers. The sensational program left the audience wishing that it had been held for more than one showing.
【Date】

2021.9.18(sat)

【Venue】

Kanagawa Kenmin Hall

【Program】

Steptext
Choreography, Set, Light and Costume:William Forsythe
Direction and Choreography guidance:Antony Rizzi
Cast:STAR DANCERS BELLET(Kyoko WATANABE, Takeshi IKEDA, Kei SEKIGUCHI, Shohei HAYASHIDA)
Music:Johann Sebastian Bach
 
The Two Pigeons
Choreography:Frederick Ashton     
Cast:Akiko SHIMAZOE(N.Kobayashi Ballet Theatre), Yasuo ATSUJI(Birmingham Royal Ballet)
Music:André Messager
Arrangement:John Lanchberry

A Picture of You Falling
Choreography and Text:Crystal Pite
Cast:Rena NARUMI(Kidd Pivot)、Kenta KOJIRI
Music:Owen Belton
Work guidance:Peter Chu

Thais
Choreography:Roland Petit
Cast:Mizuka UENO(The Tokyo Ballet), Dan TSUKAMOTO(The Tokyo Ballet)
Music:Jules Massenet

Spartacus
Choreography:David Bintley
Cast:Nao SAKUMA, Yasuo ATSUJI(Birmingham Royal Ballet)
Music:Aram Khachaturian

La Dame aux Camélias
Choreography:Maurice Béjart
Cast:Shoko NAKAMURA
Music:Frédéric Chopin
Arrangement:Franz Liszt

M
Choreography:Maurice Béjart
Cast:Shoma IKEMOTO(The Tokyo Ballet)
Music:Toshiro MAYUZUMI

【The number of visitors and participants】

1,145 people

【Organization】

Yokohama Arts Festival Executive Committee

【Co-Organization】

Kanagawa Kenmin Hall
"Osayo" (Rakugo version of Giselle) Karoku YANAGIYA & The Tokyo City Ballet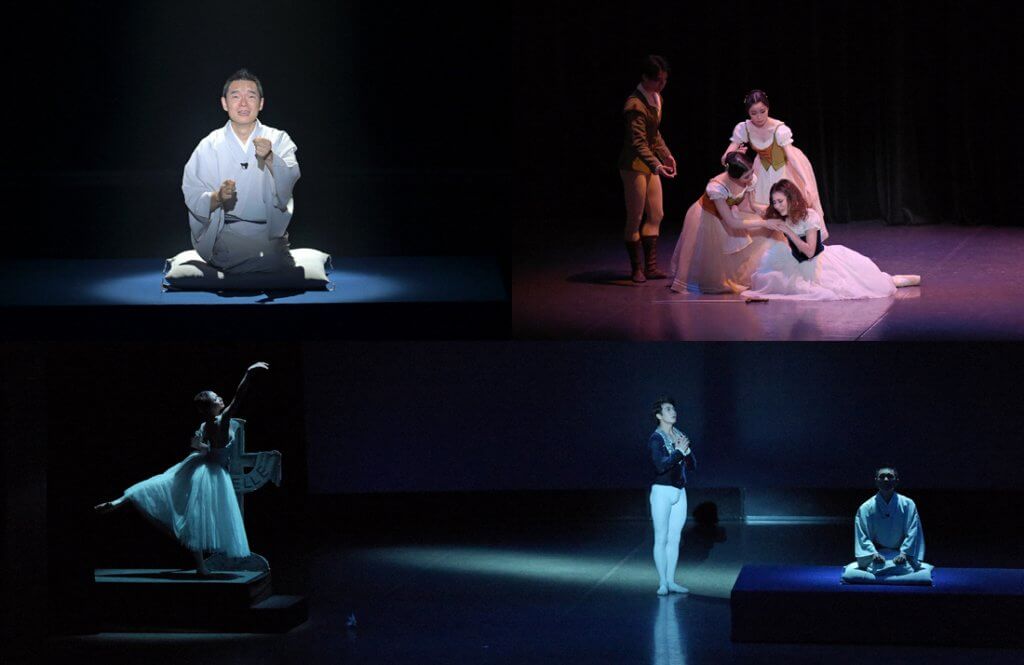 This collaborative production featured rakugo (comic storytelling) artist Karoku YANAGIYA's reinterpretation of the celebrated romantic ballet "Giselle"—the tragic love story of the peasant girl Giselle and the young nobleman Albrecht—as a tale set in Edo-period Japan, with dancing by the Tokyo City Ballet. As with the original ballet, the show was staged in two acts, while Giselle, Albrecht, and Hilarion were transposed into Osayo, Shinzaburo, and Hanchan. Each scene was first presented through rakugo, followed by a dance reenactment. This provided rakugo fans and others unaccustomed to ballet with an excellent introduction to the dance genre. Karoku's storytelling artistry especially shined in the part corresponding to Giselle's scene of the Wilis spirits and their queen Myrtha. The spirits, who in the ballet capture men wandering into the forest and force them to dance until they die from exhaustion, are transformed by the rakugo retelling into charming Japanese-style apparitions who are led by a righteous older sister. Their recounting of how they met their untimely demises was skillfully and hilariously conveyed by Karoku in a manner that highlighted the distinctive persona of each character, and drew laughs from the audience. Laughs gave way to tears in the last scene, where the departure of Osayo's spirit was expressed with the fading of a single beam of light shining from above.
【Date】

2021.9.23(Thu)

【Venue】

KANAGAWA Youth Center

【Performer】

Rakugo:Karoku YANAGIYA
OSAYO/Giselle:Manae SHIMIZU
SHINSABURO/Albrecht:Kim Se-Jong
Myrtha:Honoka Ueda
TWO Wilis:Yuuna Orihara、Karen Kiyota
Other:TOKYO CITY BALLET

【Composition, Direction and Re-choreography】

Etsuko Adachi(TOKYO CITY BALLET)

【The number of visitors and participants】

367 people

【Organizer】

Yokohama Arts Festival Executive Committee

【Premiere planning and production】

TIARA KOTO

【Production】

TOKYO CITY BALLET
THE 50's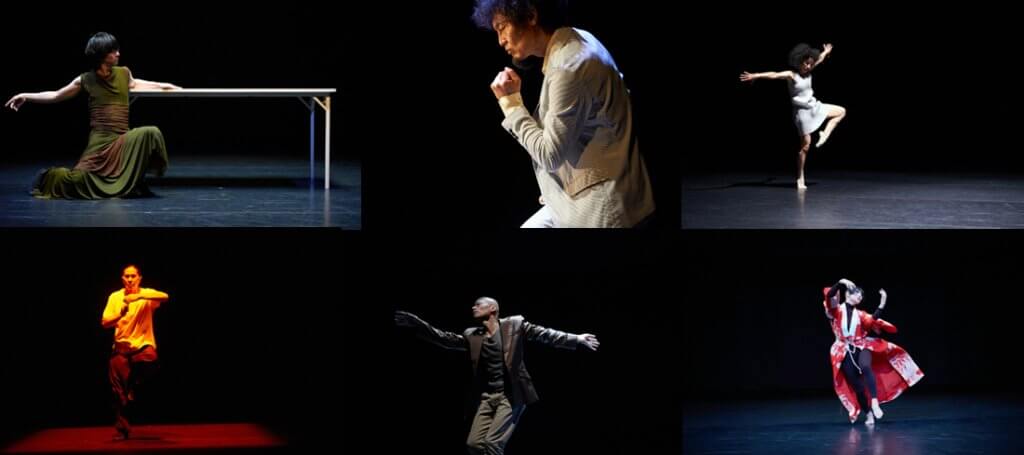 DDD2021 director Juichi KOBAYASHI and Ryohei KONDO teamed up to produce this exploration of how they and other dancers in their 50s come to grips with their aging bodies. The four-day event presented talks and dancing by the two artists and a daily rotation of four guest dancers who are stars of their generation—Yoko ANDO, TRF member SAM, Kim ITOH, and Motoko HIRAYAMA. Each session was a triple bill featuring solo performances by Kobayashi (Abou Lagraa's "One to One"), Kondo (MIKIKO's "RYOHEI KONDO"), and the day's guest. The production added a unique twist by setting two unusual rules for the dancers: they could only perform works choreographed by someone else, and the order of each day's dances would be decided by drawing lots on stage at the beginning of the show. This approach inspired the quinquagenarian dancers to explore new avenues of performance—for instance, street dancer SAM chose to do a Noh dance—while combining the joy of "being in the moment" and a delightful sense of spontaneity. Tickets sold out immediately after releas, and most of the audience appeared to be fellow people in their fifties, with a smattering of teens and people in their twenties.
【Date】

2021.9.23(Thu)-26(Sun)

【Venue】

KAAT Kanagawa Arts Theater

【Program】

"One to One" *2021.9.23-26
Cast:Juichi KOBAYASHI
Choreography:Abou Lagraa
"RYOHEI KONDO" *2021.9.23-26
Cast:Ryohei KONDO
Choreograpy and Direction:MIKIKO
"Ushinawareta Ikyoku -Solo version-" *2021.9.23
Performer:Yoko ANDO
Choreography (Original work):William Forsythe
"Time flies like an arrow" *2021.9.24
Choreography and Cast:SAM(TRF)
Choreography, Direction and Noh chanting:Noboru SANO
"Fade in naturally" *2021.9.25
Performer:Kim ITOH
Choreography and Direction:BOXER & Hagri
"Dance by J. S. Bach's 'The Art of Fugue', BWV 1080 - Contrapunctus I, II, VI, and IX" *2021.9.26
Cast:Motoko HIRAYAMA
Choreography and Direction:Akira KASAI

【The number of visitors and participants】

527 people

【Organization】

Yokohama Arts Festival Executive Committee / KAAT Kanagawa Arts Theatre / Yokohama Red Brick Warehouse No.1
DRAMATIC WORKS' "SITA YOKOHAMA"

Led by choreographer Yumiko WATANABE, DRAMATIC WORKS is a borderless dance entertainment unit composed of dancers from different fields that focuses mainly on staging performances. For Dance Dance Dance @ YOKOHAMA 2021, they created a new production featuring regulars Kingyo JAM (Ayako Minami and Juli Watanabe), Ai SHINOHARA, SIMBA, and Satoshi NAKAGAWA, joined by Yuya YOSHIZAKI, who has danced with groups such as Noism and Co.Un YAMADA, and Hiroyuki NAKAMURA, a pianist and electronic musician who creates new forms of electro jazz. The venue, Kannai Hall, was dramatically transformed with a stage specially built for the show. The low-set stage provided the audience with an intimate, up-close experience of the performance delivered by the six ("sita" in Swahili) dancers and nine musicians led by Nakamura. The creative dancing, dramatic flair, and glamorous vision of the group's previous production, "SALTY LOVE", were taken to the next level and combined with original music in a presentation that exhilarated the audience.
【Date】

2021.9.25(Sat)~26(Sun)

【Venue】

YOKOHAMA KANNAI HALL

【Direction and Choreography】

Yumiko WATANABE

【Choreography and Performance】

Ai SHINOHARA, Ayako MINAMI, Juri WATANABE, Satoshi NAKAGAWA, SHIMBA, Yuya YOSHIZAKI

【Sound Producer】

Hiroyuki NAKAMURA

【The number of visitors and participants】

353 people

【Organization】

Yokohama Arts Festival Executive Committee
Noism Company Niigata × Juichi Kobayashi: "A JOURNEY~memory within memory"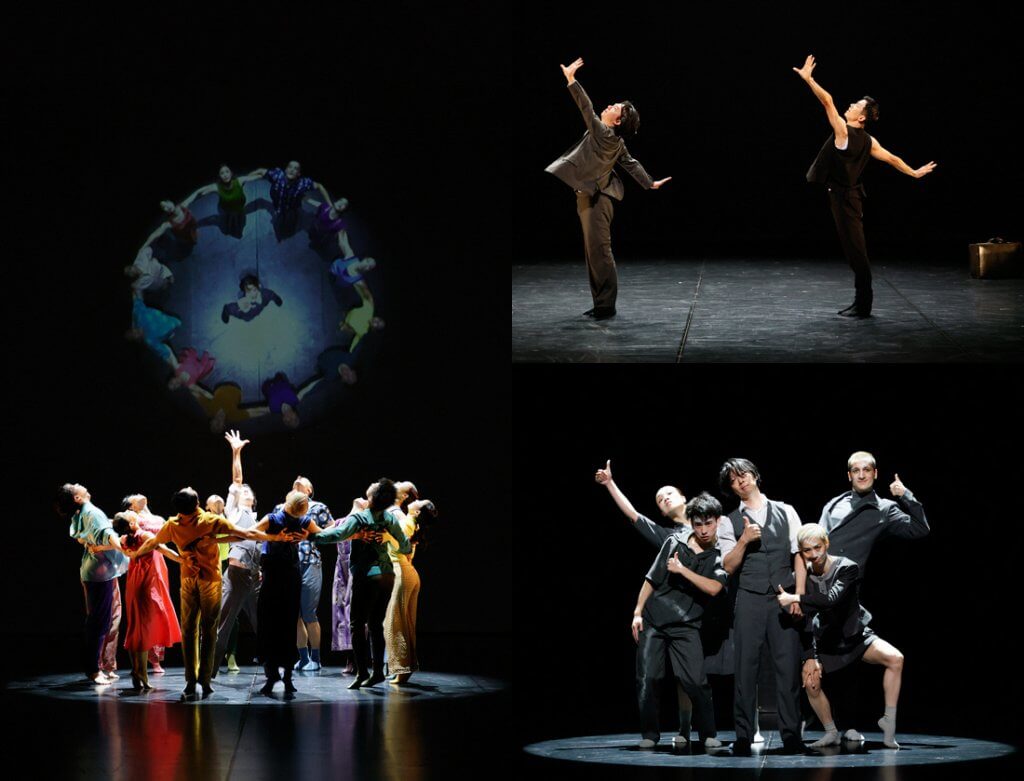 Headlining this show were Juichi KOBAYASHI, a former dancer of the ballet company of Maurice Béjart-a giant of 20th century choreography-and Jo KANAMORI, who was once a pupil of Béjart's academy. This collaboration between the two artists brought them together for the first time in the 30 years since they met in the orbit of the legendary choreographer. Based on the theme of "journey," the production was conceived by Kanamori as a 2-part show focused on memories of Béjart, as a way to mark Kobayashi's return to the stage as a dancer. The first act, which opened with photos of a young Kobayashi displayed on a large screen, featured the two dancers performing "Tsuioku no Girisha" (Reminiscences of Greece) to music by Greek composer Manos Hatzidakis. This was followed by "BOLERO 2020", which immersed Kobayashi in the incredibly dynamic energy of Noism 0+1 dancers. The second half presented "The 80's Ghosts" to the music of Hugues Le Bars. The audience was treated to Kobayashi dancing in breathtaking unison with Noism members, and in a passionate solo that seemed to consume all the dancer's energy. Finally, with Kobayashi alone on stage, Kanamori joined in to send him off on a new journey. The audience's heartfelt standing ovation provided a moving closing to Dance Dance Dance @ YOKOHAMA 2021.
【Date】

2021.10.16(Sat)~17(Sun)

【Venue】

KAAT Kanagawa Arts Theater

【Direction and Choreography】

Jo KANAMORI

【Cast】

Juichi KOBAYASHI, Jo KANAMORI, Sawako ISEKI, Yuki YAMADA, Yuka ASAUMI, Geoffroy POPLAWSKI, Sena IMOTO, Rio MIYOSHI, Kota NAKAO, Sakura SHOJIMA, Sumire SHOJIMA, Hikaru TSUBOTA, Tomomi NAKAMURA, Akira HIURA, Karin SUGINO

【Costume】

Kyoko DOMOTO

【The number of visitors and participants】

1,382 people

【Organization】

Yokohama Arts Festival Executive Committee / KAAT Kanagawa Arts Theater

【Cooperation】

RYUTOPIA Niigata City Performing Arts Center
Yokohama Dance Paradise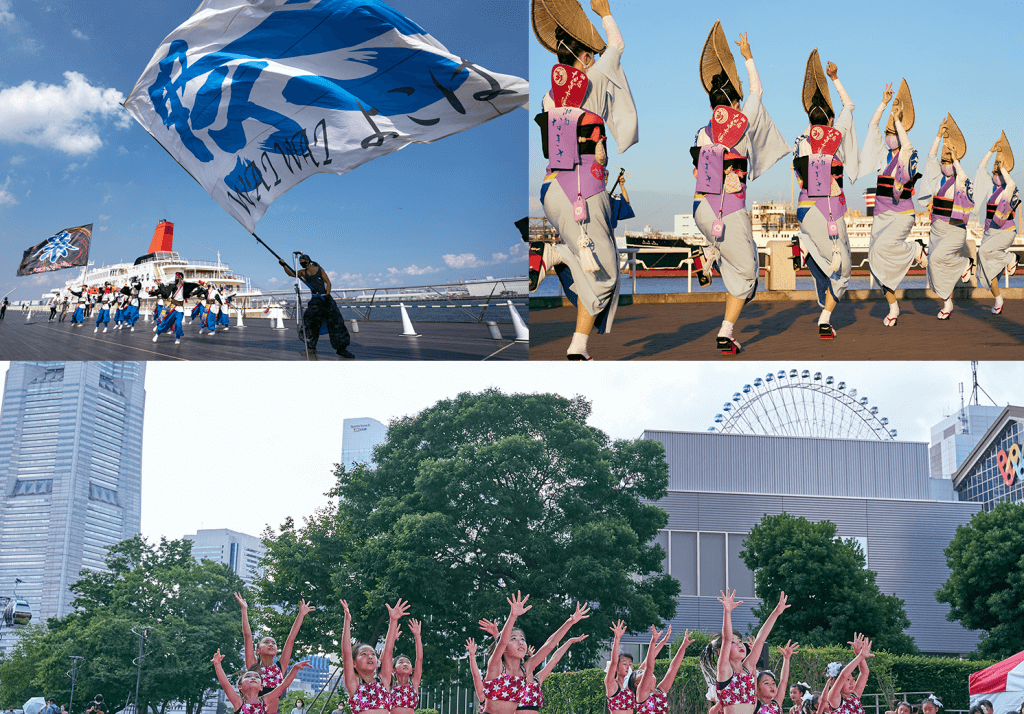 This program was designed to actively engage the city's residents in Dance Dance Dance @ YOKOHAMA 2021. For the nearly three months from the start of the Tokyo 2020 Olympics in late July to the festival's closing in mid-October, a total of 30 dance events were staged around the city in open spaces such as shopping centers/streets, train station plazas, and parks. Although some sessions had to be canceled due to rain or venue issues, each of these admission-free events drew a lively crowd. Professional and amateur dancers joined together regardless of nationality, gender, age, and disability to set the city on fire with dances of all genres.
Many guests joined in the program, adding to the excitement with contributions such as a joint performance between dancer/choreographer Kaho KOGURE and the Kanagawa Philharmonic Orchestra under the baton of Kentaro KAWASE, passionate flamenco by SIROCO against the background of the city's nightscape, and a collaboration showcasing the crisp house dance moves of Miyu with members of the Ichigao Senior High School dance club. The last day capped off Yokohama Dance Paradise with a rousing performance of "Red Shoes", an original dance choreographed by Ryohei KONDO.
【Schedule】

2021.7.22(Thu)~10.16(Sat)

【Venue】

Open-air spaces across the city, such as Shopping malls and streets, train station plazas, parks, and more

【Cast】

Citizen dancers and professional artists from all genres

【The number of visitors and participants】

35,110 people

【Organization】

Yokohama Arts Festival Executive Committee
Creative Children
workshop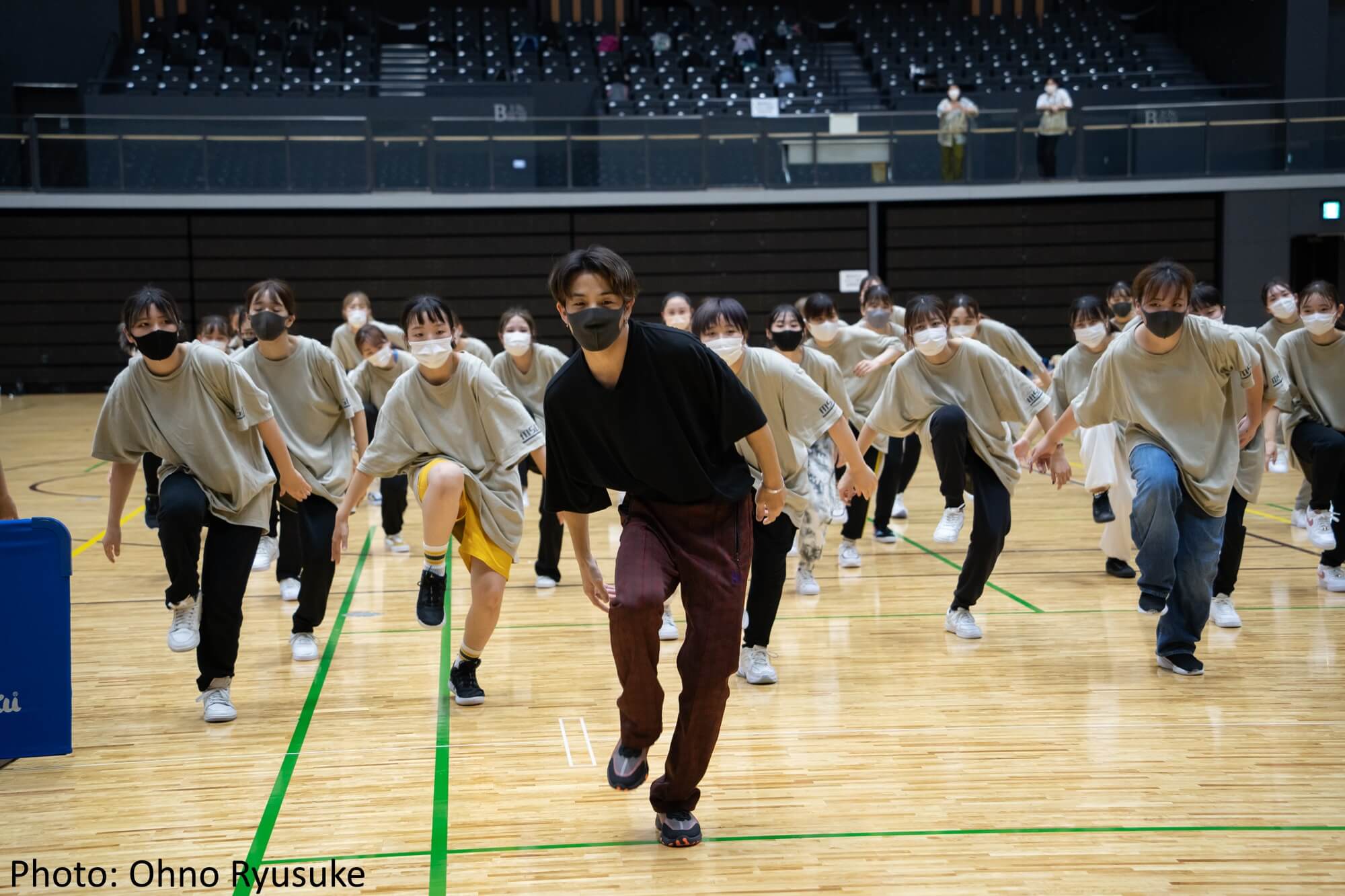 Dance Club Support Project!
This program for nurturing future generations of dance artists hosts visiting workshops by famous professional dancers for junior high and high school dance clubs, with the aim of enhancing the young dancers' skills and power of expression. For Dance Dance Dance @ YOKOHAMA 2021, the visiting lessons were replaced with a three-part joint workshop at Yokohama Budokan that brought together dance clubs from seven schools across the city.
The instructors were s**t kingz, a dance performance group that has been garnering global attention. The students greeted their idols with booming applause and sparkles in their eyes. As soon as the workshop began, however, the students' faces turned serious with intent. They were instructed in dance technique with a focus on expression, receiving the sort of advice that only professionals can offer. Endowed with the opportunity to receive a special lesson unlike their everyday club practices, they poured their minds and hearts into learning.
The workshop ended with everyone dancing to a s**t kingz number, providing the youths with an unforgettable experience that felt like a dream.
Dance Workshops at 18 Wards of Yokohama
In this program, seasoned professional dancers provided instruction to beginners between the ages of 3 and 12 who live or attend school in Yokohama with a desire to learn about and experience dance. The lessons were provided at places such as community centers and sports centers. A total of 36 classes were taught for different age groups and in different genres in all 18 wards of Yokohama. Providing exposure to a variety of genres such as creative, hip hop, and cheer dance, the instructors sought to increase the children's interest in dance, introduce them to the fun of moving their bodies, and nurture their power of expression. As a coronavirus safety measure, class size was kept to a minimum. This enabled the children to interact more closely with the teachers and thus personally receive in-depth mentoring. The instructors created a welcoming environment by communicating with each participant and offering them encouragement. The children were nervous at first to be entering the unfamiliar world of dance, but the close-knit, step-by-step tutoring helped them to memorize the moves and perform the assignment at the end of the workshop. The encounters with dance gave them new discoveries and filled them with a sense of accomplishment.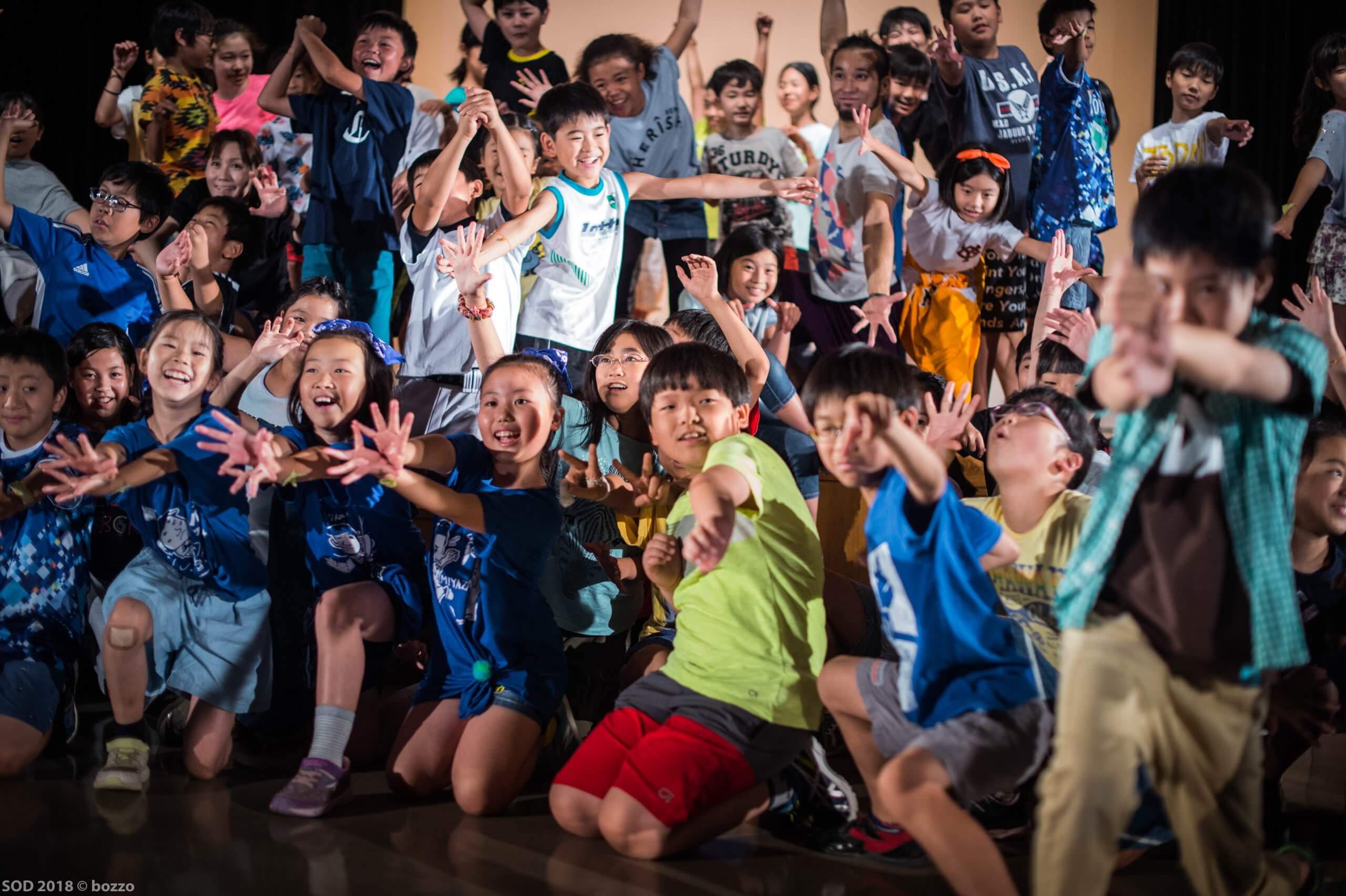 photo by bozzo
School of Dance -Special hands-on activity of the Yokohama City Art & Culture Education Platform
The Yokohama City Art & Culture Education Platform sends professional artists from a wide variety of fields—music, fine arts, theater, dance, traditional arts, and more—to elementary/junior high schools and other locations to provide them with opportunities to develop heightened sensibilities through encounters with authentic art and culture. In conjunction with Dance Dance Dance @ YOKOHAMA 2021, the platform's program for 2021 was expanded with a special hands-on activity in the form of dance workshops. The mentors were talented choreographers and dancers able to bring out each child's individuality and cultivate their power of expression. The workshops, held at nine schools across the city, gave the participants the opportunity to experience dance in a way that stimulated their minds and bodies. The students at Morooka Elementary School went offsite to Kohoku Public Hall, where they performed the dance they created with their instructor. Other schools also created illustration reports to show their workshops.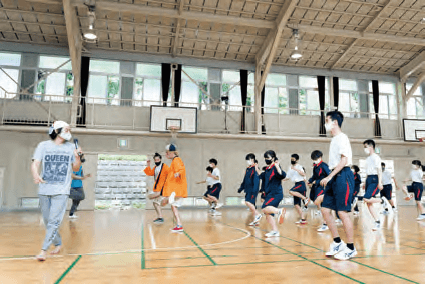 Red Shoes Workshop for Special Needs Schools
Workshops on the original dance "Red Shoes" were held at three special needs schools in the city in association with the Yokohama Dance Paradise program. The choreographer behind the dance, Ryohei KONDO, the Condors members, and dance master started out with a game to help the students experience moving in rhythm, and gradually coalesced these motions into "Red Shoes." The children were able to develop an intimacy with dance and discover the joy of dancing.